2018 — 2019
Administrative Director
Cheryl Quan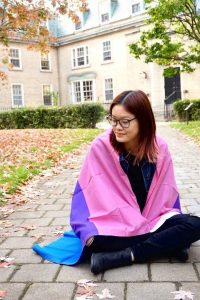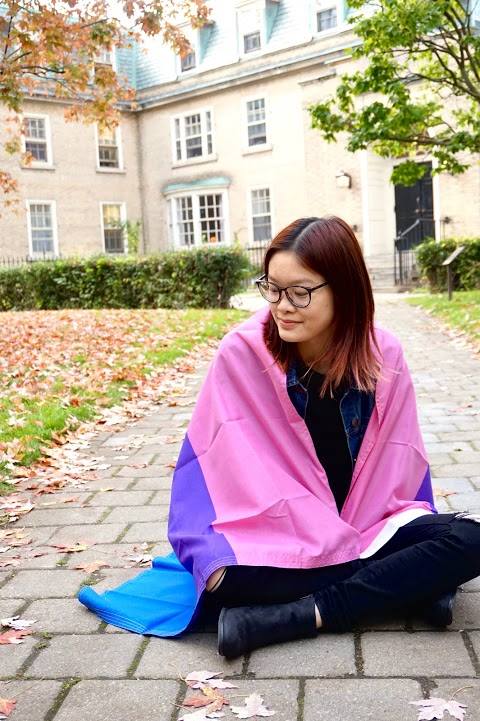 Hi, friends. My name is Cheryl (she/her). I am a fourth-year student and LGBTOUT's Administrative Director this year. Having worked with LGBTOUT for three years now, I can honestly say that I adore this community and all the folks who support us. We are constantly learning and unlearning and we thank everyone for the privilege and space to advocate for LGBTQ2SA acceptance every day. We hope we can put on some great events for you this year and do more to bring our many diverse communities together in solidarity.
Drop-In Centre Director
Andrea Bermudez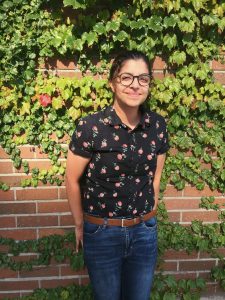 Hi everyone! My name is Andrea Bermudez an
d I use she/her or they/them pronouns. I am a fourth year student in Equity Studies and History, and am proudly this year's Drop-In Centre Director! I am so excited to end off my time here at UofT giving back to LGBTOUT's vibrant  community. I want our Drop-In Centre volunteers to take meaningful experiences out of their time with us, and really feel like they contributed to making our campus safer for students of all genders and sexual orientations. Please stop by whenever you have a chance, I promise you won't regret it!

Resources and Training Director
Becks Lefranc
My name is Becks Lefranc (they/them) and I am LGBTOUT's Resources and Training Director this year! I'm in the Women and Gender Studies specialist program and my fourth year at U of T. This will be my second(ish) year with LGBTOUT and I'm looking forward to helping build the Drop In Centre so that it's of its best use to the community (you!)! The work that LGBTOUT does has such a long history and great impact, and this year's team is ready to continue that. I'm excited to meet you all, and if there's anything you'd like to see in the Drop In Centre or education you'd like to see us do, please let me know!
Events Director
Julian Oliveira
Julian is a M.A. student in Cinema Studies at the University of Toronto and the current Events Director for LGBTOUT. Julian has held many roles at LGBTOUT over the last four years – from volunteer, to Events Director, to Head Director. Their dedication to the LGBTQ2S+ community is further exampled by their work with Lead with Pride at the SGDO and most recently with Pride Toronto as Volunteer Program Coordinator. Julian is excited for the opportunity to continue to be able to support and nurture LGBTOUT's incredible student community for the next year and can't wait to meet folks at up-coming events. Fun fact: occasionally you can find Julian performing under their alter ego as Delia Nyx – so keep an eye out for future drag shows!
Finance Director
June Marston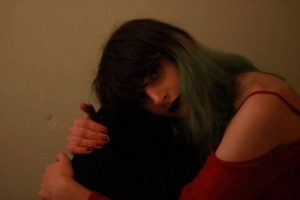 Hi! I'm June and I'll be your Director of Finance for the year. I'm a fourth year undergrad student pursuing a specialist in linguistics. I've been involved with LGBTOUT for the past 2 years as a Drop-In Centre volunteer and I've always been a huge fan of our events. I've always loved working to foster a welcoming, warm community for LGBT+ students coming to U of T and I hope to do so in this position throughout the year. I super look forward to meeting and working with you all. 
Executive-at-Large
Hogan Lam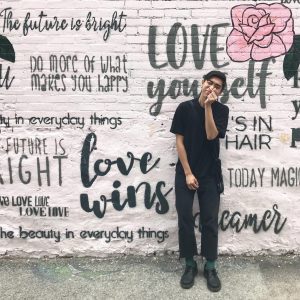 Hey, folks! My name is Hogan and I use he/him pronouns. I am the Executive-At-Large!
I am a third year student studying SDS specialist, Pol Sci minor, and Equity Studies minor! My favourite colour is yellow and my favourite board game is Sushi GO!! I also love meeting new people and listening others stories, so I would love to see you in our coming events and talk to you all!!
First-Year Representative
Justin Muoio
Hey, I'm the First Year Representative, and I go by Justin or Jay for short, and use they/them pronouns! I plan to major in a Social Science in second year. Ever since I came out, I've been trying to learn as much as possible about the whole spectrum of LGBTQIA+ identities, as well as understand and acknowledge all of the different dynamics and experiences within it. In doing so, I learned a lot about myself, and my longing to become immersed in and give back to our beautiful community just grew larger; now that I'm a part of LGBTOUT, that wish has finally been granted! But that doesn't mean I'm done learning, and so I'm very excited to keep learning alongside all of you; hopefully I can teach you something new, and along the way, I can keep learning new things too!