Lesbians, Gays, Bisexuals, and Trans People of the University of Toronto
LGBTOUT
is the oldest LGBTQ+ student organization in Canada and has served the
U of T
community for over half a century. Today, LGBTOUT provides a safe and inclusive space, resources, and programming for LGBTQ+ students at
U of T
.
LGBTOUT is still active! However, we are no longer able to operate the Drop-In Centre due to social distancing requirements. Instead, we have started a Discord to act as a virtual socializing hub! We are not recruiting volunteers this year but our community is here for peer-support in the advice channels.
The Drop-In Centre (DIC) is our main hub. The DIC is volunteer run with U of T students there for peer support, resource referral, and active listening.
We also provide the following for FREE:
Safer sex supplies
Pregnancy tests
Pads & tampons
Location:
73 St. George St
 (in Sir Dan's archway)
Hours:
M-F 10am-6pm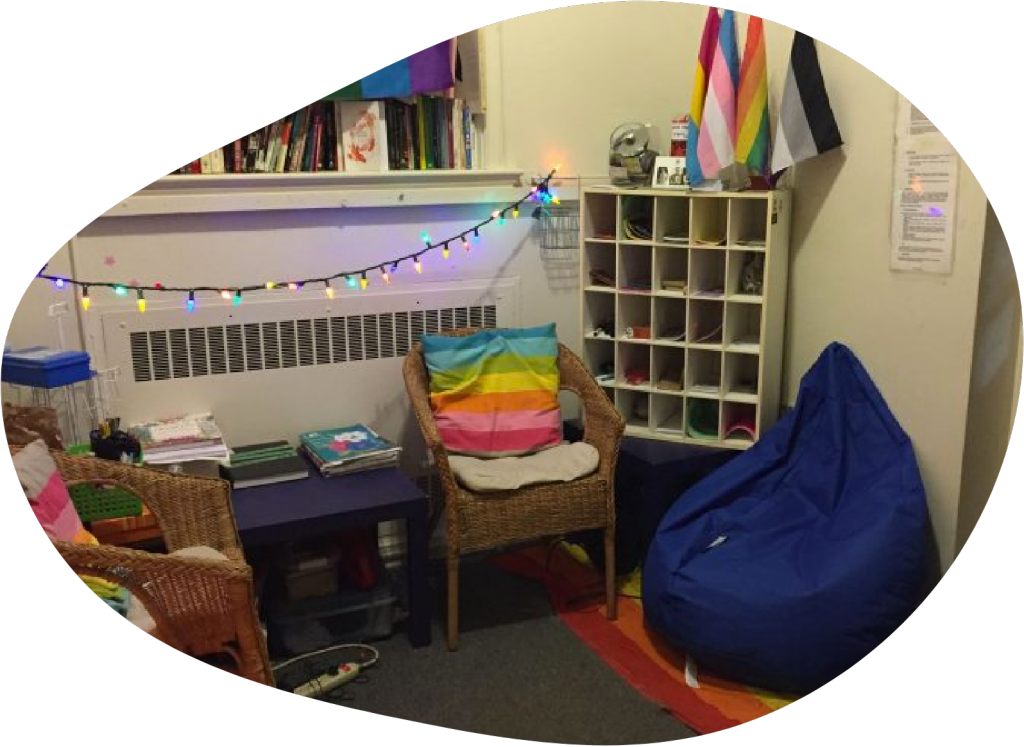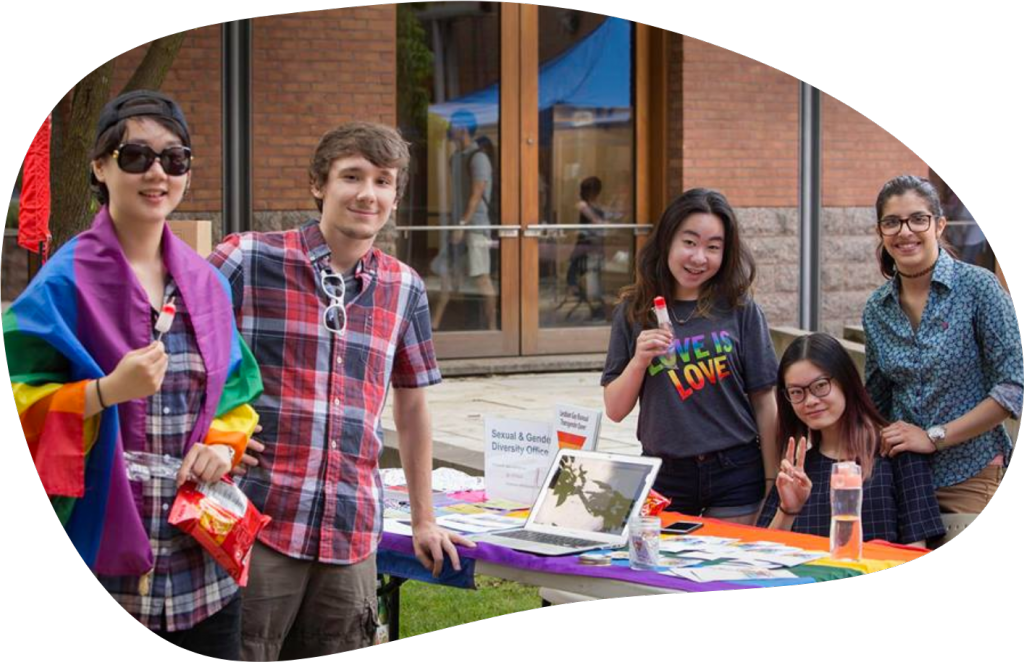 We host various social events throughout the academic year. The Homohop and Meet 'n' Greet are annual events, and we also host regular drag shows, movie nights, and open mics.
There are many ways to get involved with LGBTOUT! Even just by attending an event, you are supporting us more than you know.
However, if you're interested in more opportunities, you may consider applying to become a Drop-In Centre Volunteer or to join one of our subcommittees (Events Committee or PR Committee).
We recruit volunteers 2 times a year, at the beginning of Fall and Winter semesters. Follow us on social media to be the first to know when we're looking for volunteers.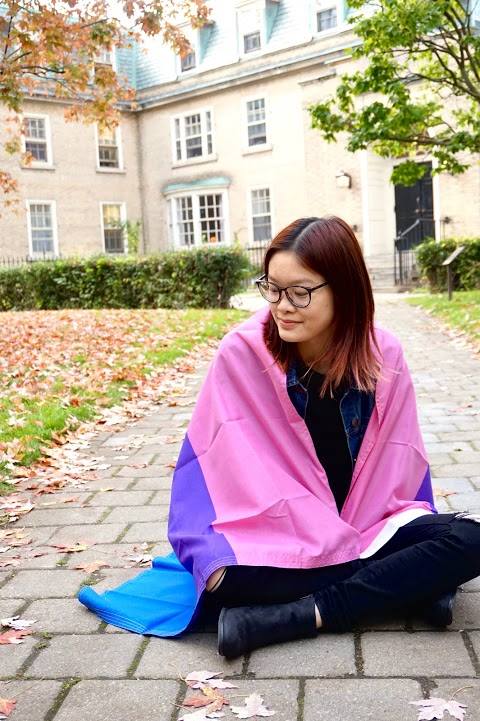 Sign up for our mailing list!